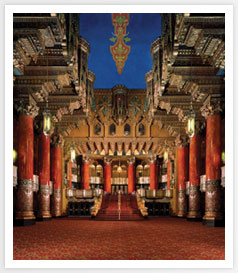 About
The Winnipeg Mennonite Theatre (WMT) is a not-for-profit amateur community theatre company founded on the traditions of community service, and a love of theatre.
Although officially named Winnipeg Mennonite Theatre in 1972, its roots were in the Jugendverein of the First Mennonite Church reaching back to the 30's making it one of the oldest-running community theatre companies in the country. Originally producing plays in German, WMT now works primarily in English, but continues to present plays on occasion in the German language and is one of the only theatre companies in the country to do so.
WMT presents approximately two productions each year. Our productions range from dramas and comedies to musicals and operas, both classics and contemporary plays from the theatrical literature of the world, and new plays sometimes on Mennonite stories or themes by local writers. A sample of the plays we have presented over the past 40 years are: Henrik Ibsen's An Enemy of the People; Tom Stoppard's The Real Inspector Hound; Henri Enns' adaptation of Rosemarie; Franz Lehar's Die Lustige Witwe; William Shakespeare's Hamlet; Carol Shield's Departures and Arrivals; and Ben Wiebe's The Right Reason.
WMT encourages and welcomes the participation of people of all ages, both on-stage and behind the scenes, both from the Mennonite community and from the community-at-large. While some individuals do go on to professional careers in theatre, in the spirit of the best sense of the word 'amateur', all the talented participants in WMT's works volunteer their considerable gifts towards these productions and for our audience.
WMT is very grateful to our audience, and our funders and sponsors, for their continued interest and support. We couldn't do it without them!